THC 101
"THC (Rick Simpson's Cancer Cure ALL 95-98% THC Hemp Oil) achieves this wizardry by binding to protein receptors on a cancerous cell's surface. Once attached the THC induces the cell to make a fatty substance called Ceramide, which prompts the cell to start devouring itself. We see programmed cell death, noncancerous cells don't make Ceramide when they come into contact with THC. The HEALTHY cells don't die."
Guillermo Velasco and Manuel Guzmán, Complutense University ☏ 34-91394-4668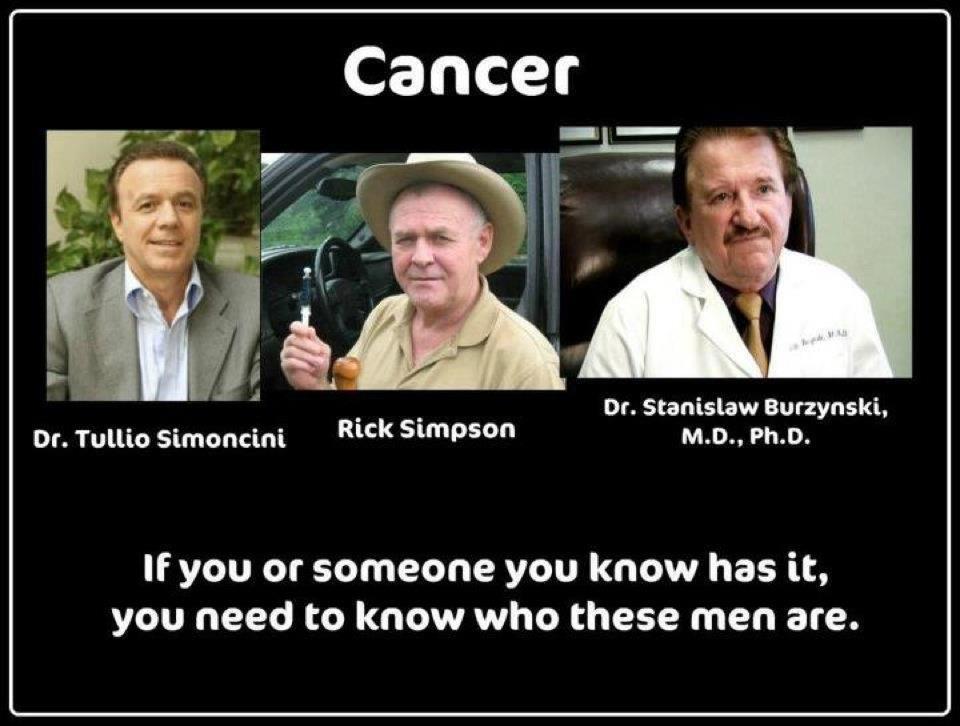 The US Govt has known since 1974 that Cannabis cures Cancer. In '72 Richard Nixon wanted a larger budget for his war on drugs. He thought that if he proved Cannabis caused lung cancer like cigarettes do, he would get the support he needed. He gave the Medical College of Virginia 2 years to do a study on the effects of THC on the body. In '74 the study was completed. It turns out, THC when ingested in highly concentrated forms (such as eating Cannabis oil) will attack any mutated cells in your body while strengthening and rejuvenating the healthy cells. They found the PERFECT cure for Cancer. It worked fast, it worked well, it worked on many different forms of Cancer in ALL stages and it had ZERO harmful side effects. (Unlike Chemo which deteriorates your entire body and kills 1 in 5 patients) Not only that, but it dissolves ALL forms of tumors and can even combat superbugs like MRSA. When Richard Nixon saw the results of the study he was FURIOUS. He threw the entire report in the trash and deemed the study classified. In 1976 President Gerald Ford put an end to all public cannabis research and granted exclusive research rights to major pharmaceutical companies, who set out — unsuccessfully — to develop synthetic forms of THC that would deliver all the medical benefits without the "high."

We only found out about the study a few years ago thanks to dedicated medical and law professionals who filed Freedom of Information Requests. The Govt lied for many reasons.. One of the main reasons is Pharmaceutical Companies. They spend billions every year lobbying to keep Cannabis illegal because they make TRILLIONS off Cancer drugs and research. They are already well aware that Cannabis cures Cancer. (They cant legally patent a 15,000 year old plant) They have a great con going at the moment.
Cancer patients and their loved ones will spend their entire life savings or even sell their houses and businesses in order to pay for Chemotherapy and other Cancer treatment drugs. Alot of the time they spend all that money and their loved one dies anyway. If the public found out that the Govt has been lying for over 40 years, that MILLIONS of lives could have been saved and that the dying could grow the cure they need in their backyard... The Public would be going APESHIT.

If you want to know more, you should Google 'Cannabis Cures Cancer'. You will see that there are thousands of published scientific studies, articles, books and documentaries on the subject. Id start with the film 'Run From The Cure'. Its one of my favorites :)
*********************************
Marijuana And Cancer: Scientists Find Cannabis Compound Stops Metastasis In Aggressive Cancers
A pair of scientists at California Pacific Medical Center in San Francisco has found that a compound derived from marijuana could stop metastasis in many kinds of aggressive cancer, potentially altering the fatality of the disease forever.
"It took us about 20 years of research to figure this out, but we are very excited," said
Pierre Desprez
, one of the scientists behind the discovery, to The Huffington Post. "We want to get started with trials as soon as possible."
The Daily Beast first reported
on the finding, which has already undergone both laboratory and animal testing, and is awaiting permission for clinical trials in humans.
Desprez, a molecular biologist, spent decades studying ID-1, the gene that causes cancer to spread. Meanwhile, fellow researcher
Sean McAllister
was studying the effects of Cannabidiol, or CBD, a non-toxic, non-psychoactive chemical compound found in the cannabis plant. Finally, the pair collaborated, combining CBD and cells containing high levels of ID-1 in a petri dish.
"What we found was that his Cannabidiol could essentially 'turn off' the ID-1," Desprez told HuffPost. The cells stopped spreading and returned to normal.
"We likely would not have found this on our own," he added. "That's why collaboration is so essential to scientific discovery."
Desprez and McAllister
first published a paper about the finding
in 2007. Since then, their team has found that CBD works both in the lab and in animals. And now, they've found even more good news.
"We started by researching breast cancer," said Desprez. "But now we've found that Cannabidiol works with many kinds of aggressive cancers--brain, prostate--any kind in which these high levels of ID-1 are present."
Desprez hopes that clinical trials will begin immediately.
"We've found no toxicity in the animals we've tested, and Cannabidiol is already used in humans for a variety of other ailments," he said. Indeed, the compound is used to relieve anxiety and nausea, and, since it is non-psychoactive, does not cause the "high" associated with THC.
While marijuana advocates will surely praise the discovery, Desprez explained that it's not so easy as just lighting up.
"We used injections in the animal testing and are also testing pills," he said. "But you could never get enough Cannabidiol for it to be effective just from smoking."
Furthermore, the team has started synthesizing the compound in the lab instead of using the plant in an effort to make it more potent.
"It's a common practice," explained Desprez. "But hopefully it will also keep us clear of any obstacles while seeking approval."
Source:
The Cannabis Cure